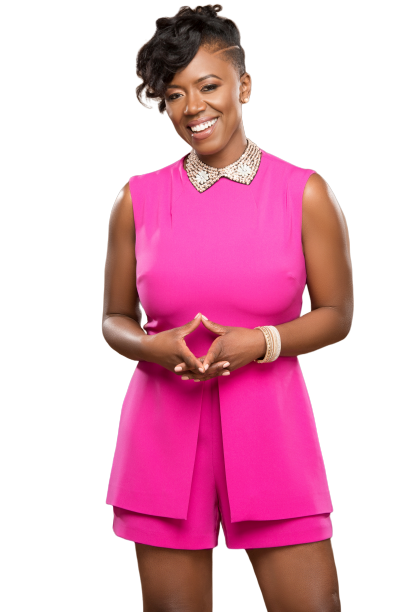 "The World Needs You to Show Up FIRST with Your Whole Identity"
-Dominique Jordan Turner


What exactly is FIRSTIE™ University?


(aka THE MASTERCLASS)


FIRSTIE™ University is a 6-week group coaching masterclass and leadership development experience for BIPOC professionals. This course includes all the things they should've taught you in college but didn't. In this course, you are majoring in YOU. By learning more about yourself, you will become a better leader and be prepared to take on roles with increased leadership.
What are the Benefits of the Course?
Clarify your purpose, brand, professional goals and unique superpowers
Increase confidence in your ability to lead authentically, manage self and others
Gain practical insight and proven strategies to become a leader
Understand the behaviors you need to demonstrate to be considered for promotion and other leadership opportunities
Expand your network of like-minded professionals for peer coaching
Better understand why most people AREN'T leaders and how to avoid those behaviors
What Else Do I Get from the Course?


In addition to enhanced skills, confidence and clarity, here are some tangible takeaways from the masterclass:
12 Hours of Group Coaching
Personality Assessment
Executive Coaching
Peer Mentors
Career Coaching
Expanded Network
Hi, I'm DJT. I'm looking forward to learning more about you throughout the course! Take a moment to learn more about me.
Like you, I'm the first in my family to graduate from college and I couldn't have imagined that this would be my life! I'm a recognized speaker, coach, and expert in leadership development. I'm passionate about supporting first-generation and marginalized communities to achieve their collegiate and professional goals.
I coach highly talented individuals at the intersection of leadership and identity and helps them to secure their dream job, navigate challenging work situations, and prepare for high stakes conversations and presentations.
I hold a B.S in Business Administration from Clark Atlanta University and an MBA from Marquette University. I began my career as a management consultant at Deloitte and have been recognized for my passion, commitment, and leadership over the past 25 years. I transitioned from corporate America when I had my "quarter-life" crisis which led me to spend two years in Central America as a Peace Corps volunteer. I'm fluent in Spanish. One of her most notable accomplishments is being selected as one of 20 inaugural Obama Fellows among an applicant pool of over 20,000. I currently sit on the Board for Chicago Public Library and Chicago Public Radio (WBEZ). My 12-year-old daughter and I recently co-authored an Amazon best-selling book entitled: Little Black Pearls for Little Black Girls which is meant to inspire pride and confidence in little girls who will be tomorrow's leaders. 
The bottom line is that I've learned so many lessons in leadership that I know will fast track your road to success.